History
Named from the type of trees that surround the area Spruce Grove started as a hub for local farmers.  The area in 1871 only consisted of  stables, a blacksmith and a general store. Soon later in 1908 the railway came through town. But it wasn't until 1955 that Spruce Grove was incorporated as a village and then a town by 1971. Now celebrating its 25th year in 2011 as a city.
Demographics
Spruce Grove has become a desirable community for families to move to within the Edmonton capital region. A good quality of life and close proximity to major employment areas are attractive to people looking for a place to raise a family.
As of the 2014 municipal census, Spruce Grove's population is 29,526.
In the 1999 census, the population was 15,069. Doubled in 15 years.
Spruce Grove is a very young and prospering city. Considered the big city too many outlying communities that for many years prior used Edmonton for their shopping and services, but now look to Spruce Grove to provide them with all their needs.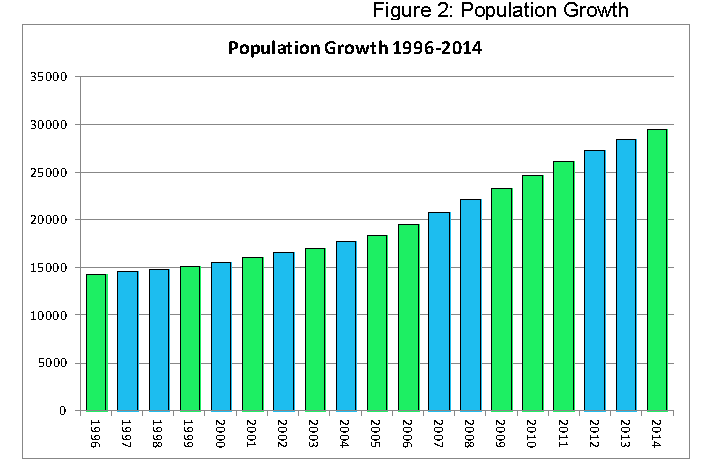 This is a very young city with the largest population age group between 25-44. It is known as a great place to live, raise a family and work from.  The majority of people who live in Spruce Grove transport into the City of Edmonton for work.
Edmonton is only a 10-15 minute drive away,  with easy access from two major highways that connect to the Anthony Henday ring road which will send drivers to any side of Edmonton very quickly.